Truck Beds, Racks, and Tanks
Turn your truck into a real workhorse
Do you need to protect your truck bed from scratches, dents, and other wear and tear? Do you need extra space to store tools and equipment?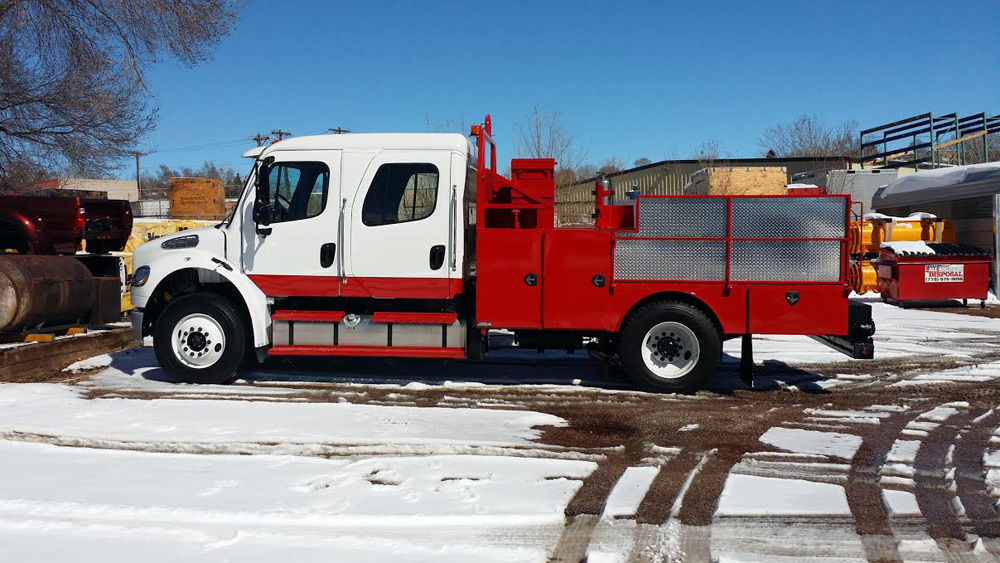 Ledom's Performance Equipment & Diesel Repairs carries the products you need to take a standard truck and turn it into a real workhorse. You can trust us for superior products, personal service, and affordable prices. Of course, we provide convenient installation services, too.
WOULDN'T YOU LOVE MORE STORAGE SPACES?
Are you tired of digging through your truck bed to find all of your tools and equipment? Would you like to get more organized and add more storage space? We have the solution for you.
Ledom's Performance Equipment & Diesel Repairs sells a variety of interior and exterior storage racks to hold everything from ladders and toolboxes to coils, cables, and more. When it comes to choosing high quality, professional grade commercial vehicle equipment, Masterack is an industry leader with more than 40 years of experience making it the ideal brand for you.
We also have a selection of trade packages and systems that can be mixed and matched. When you have everything you need right at your fingertips, you'll be more organized and productive.