If you want your truck to last longer and perform smoothly, you can't afford to ignore performing regular preventive maintenance and routine checkups.
It is vital that you keep your truck's manual at hand and read it occasionally to know when it's time to perform basic maintenance tasks such as changing engine oil, checking and maintaining fluid levels, brake inspections, etc.
Periodic tire rotation and engine diagnostics are also necessary too. Just as like with cars, make sure that you consult a reliable and skilled mechanic who'll help you keep your truck running smoothly. Don't wait until problems crop up to see the experts – by the time youo notice symptoms of a problem, you could be looking at an expensive repair bill.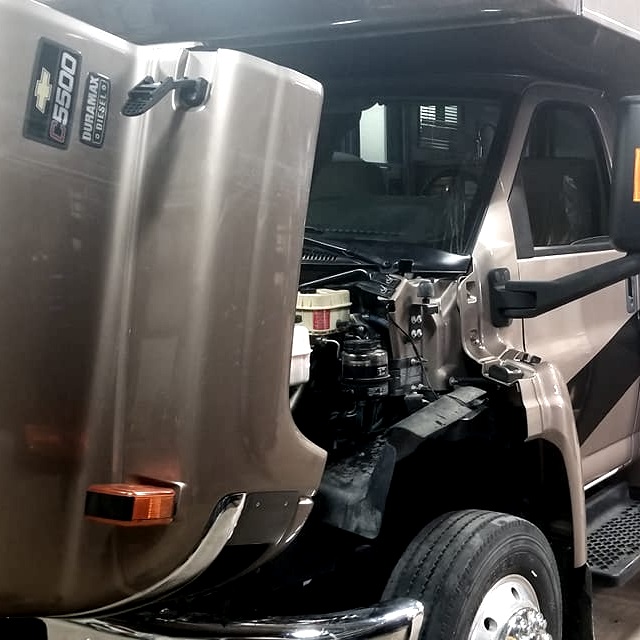 Preventative Maintenance & Truck Care Tips
Let's look at a couple of general truck care tips that'll help you save big on time and expense and spare you inconvenience and wasted time.
Change Your Oil!
Remember to change engine oil and to replace the truck's oil filter as the manufacturer recommends. This should be done more often if you drive your truck a lot, and especially on rugged terrains. Call us for a fast oil change now!
Inspect Fluid Levels
Inspect fluid levels every month and make adjustments as required. Also, remember to check the hoses for ruptures and leakages.
Check Your Tires
Tire pressure needs to be checked every month and remember to the truck's tires rotated every 5,000 miles – this has a big impact when it comes to the truck's efficiency.
Remember to have the truck thoroughly inspected by a qualified repair shop every 15,000 miles. Lubrication and cleaning of brakes, repacking of wheel bearings, wheel alignment, inspection of wear and tear of the suspension and steering components, and checking of chassis fluid levels must be done.
Other Important Things To Look At
You should also have the battery cables, wipers, belts, and hoses, and the battery inspected annually by a competent mechanic, and required replacements are done. Also, make sure that the radiator and AC condenser fins are cleaned.
After every 30,000 miles, replace the coolant after thoroughly flushing out the cooling system. Changing of transmission fluid, diagnostic computer system checking or filter replacement or cleaning must also be performed by a qualified mechanic.
Spark plug cleaning, fuel injector servicing, hoses and belts replacement, timing belt replacement, etc. are some of the services advised after 60,000 miles.
Being strong, sturdy, and big vehicles, trucks are considered quite reliable rides. Nevertheless, as with any piece of machinery, professional maintenance and care services are necessary to ensure that your truck continues to perform optimally and efficiently over a very long life!
Call LEDOM'S now for preventative maintenance for your car, truck, SUV or motorhome!